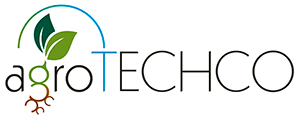 AGROTECHCO is a national R&D collaboration where various partners aim to improve the competitiveness of the Spanish agrobusiness by implementing agronomical and biotechnological strategies. Workstreams within this project are the soil management with a special focus on disinfection and regeneration, alternative approaches for pest and disease control, and the identification of new varieties apt/suitable for organic culture. Biotechnological processes like the in vitro culture of plant cells and tissues will be aligned with the legislation for organic horticulture. By this the technical, phytosanitary and economic feasibility will be assured.


This project is executed by a business consortium led by Semillero Laimund S.L. in collaboration with EJITURBAS S.L.U as associated partner. Technical support will be given by the Department for Vegetable Production at the Polytechnic university of Valencia (UPV).


AGROTECHCO has a global budget of 1.017.795 € and is cofinanced by CDTI using FEDER funds (of the European Union) within the "Programa Operativo Plurirregional de Crecimiento Inteligente 2014-2020". The scheduled time frame for the planned activities (of the project) reaches from 15th August, 2019 to 31th September, 2021.
Data sheet
Announcement:
Cooperative R&D Project (CDTI).

Reference:
IDI-20191072

Title of the project:
"Agronomic and biotechnological strategies for improving the competitiveness of the Spanish organic horticulture sector"

Acronym:
AGROTECHCO

Objective:
Develop agronomic and biotechnological strategies in order to improve the competitiveness of the Spanish organic greenhouse horticulture sector. To achieve this, work will be done on improving soil management, disinfection and regeneration, developing alternatives for pest and disease control and identifying plant material suitable for organic cultivation. In this way, different biotechnological processes based on the in vitro culture of cells and tissues will be introduced, respecting the regulations for organic cultivation, in order to improve the technical, sanitary and economic viability of these production systems.

Place of execution:
El Ejido, Almería.

Leader:
Semilleros Laimund, S.L

Beneficiaries:
Semilleros Laimund, S.L y Ejiturbas, S.L.U

Research Center:
Polytechnic University of Valencia (Department of plant production).

Budget:
1.017.795 €

Financing FEDER funds:
865.125,75 €

Co-financing percentage:
85%

Start date:
15/08/2019

Finish date:
31/12/2021